Mission Statement
Our mission is to build excellent software through principled, sustainable development practices that treat the security and well being of the software's users as a primary concern.
People
Frank Rietta, M.S.I.S. – Chief Application Security Architect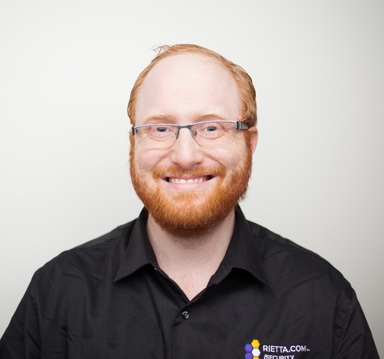 Mr. Rietta's role is to ensure that your project is designed for security and speed.
With over 16 years of career experience, he is specialized designing and implementing commercially reasonable security controls necessary to reduce the risk that an application is data breached.
He is a computer scientist with a Masters in Information Security from the College of Computing at the Georgia Institute of Technology.
Frank is a public speaker, who talks about data breaches and information security topics. You can also follow him on Twitter or LinkedIn:
Use this PGP key to send sensitive content to Frank. His public key is also at rietta on keybase.
Alex Piechowski – Developer
Mr. Piechowski's role is to ensure that overall project architecture is suitable for future project growth as well as growing the Rietta team.
Alex is a full-time contract Ruby on Rails developer on the Rietta team. Having started as a developer early 2017, Alex has already played a major role in Rietta Inc's on-boarding process and project work-flow.
His public key is available at pachonk on keybase.
Christopher Choi – Developer
Mr. Choi's role is to both development and plan out projects so tasks can be triaged so work is delivered in a timely manner to clients.
Christopher is a full-time developer on the Rietta team. Being one of the newer members of the team, he has assisted in creating systems for project management and client communications.
His public key is available at chrisgopher on keybase.
Matt Bettinson – Developer
Mr. Bettinson is a software developer from Canada. When he's not programming, he enjoys taking pictures of things and riding his bike.
His public key is available at mattbettinson on keybase.
What we do!
We deliver software in short, one week, iterations for startups, enterprises releasing new products, and even government agencies that need extra security.
Next, learn more about how our process helps companies launch new web applications.