Are you looking for a Ruby on Rails Developer?
We carefully craft web applications for new and expanding Internet businesses using Ruby on Rails, PostgreSQL, and other best-of-breed technologies.
Custom Web Application Development, Focused on What's Most Important
To build a successful web application takes more than code. A good partnership is built upon understanding and trust. Our development process is the result of years of refinement on real-life projects. But it first starts with getting to know you and your goals.
Learn more about how our process helps companies launch new web applications.
When you need help to support your mission-critical custom web application, even if it was built by another consultancy, then we are here to help. We are experienced with Rackspace, EngineYard, Heroku, and Amazon cloud hosting environments and all of the tools needed to scale your business when you need it.
Because we specialize in developing web applications where security matters, we have certified information security professionals on staff. If you have a current emergency or just want some expert assistance, we may be able to help.
Leveling Up on Security: Defending Against Data Breaches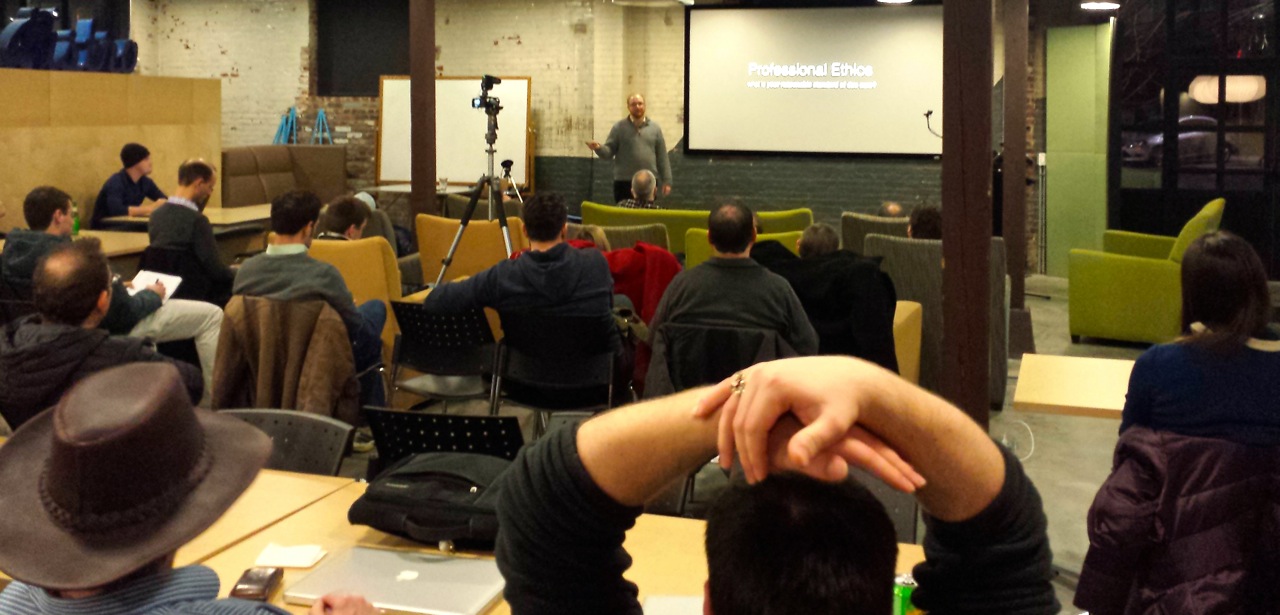 Security incidents that lead to customer data breaches, which have been happening at an increasing rate. Most of these incidents are preventable, some would have even been stopped by simply having two factor authentication for staff member access.
Related Articles on this Site
Why We're Doing This
Frank Rietta is going around the country at Rietta's own expense teaching developers about the role of application security because it's developers who have a chance at making a difference by building software with security in mind in the first place.
Or as stated on Twitter
@frankrietta It does. @manicode and @jerryhoff are two others have go round the world speaking appsec to DEVs.

— Jeremiah Grossman (@jeremiahg) February 20, 2015
The Rietta Difference
Secure.You need to know your customers' information is safe. We build security into every layer of every system we build. From technology controls to infrastructure, from the most basic system to the most complex, security is at the foundation of everything we do.
Experienced.This is not our first rodeo. We've been designing custom database solutions since 1999 and our clients keep coming back for more. Our experience means you get the best solution to your problem faster. Plus we communicate, we adapt, and we're nice people.
Custom.Remember the square peg and the round hole? Sometimes an out-of-the-box solution just won't cut it. We work with you to build a system that meets all of your needs.
Strategic.A lot of our clients are surprised to find out we actually like business. Good technology, in our opinion, should work hand in glove with what makes your business great. So we partner with you to help make sure your solution serves your big picture goals.
Ambitious.We're quick to solve problems and slow to say it can't be done. If it takes the extra mile, we'll pull on our running shoes and sprint it.
Available.We're a small team on purpose. Our size lets us keep our commitments to be nimble and responsive to every client. What does that mean? When you call, we answer the phone, we finish projects in a timely manner, and every project gets our full attention.