1
minutes estimated reading time.
Rietta Makes it Betta Thank You Art!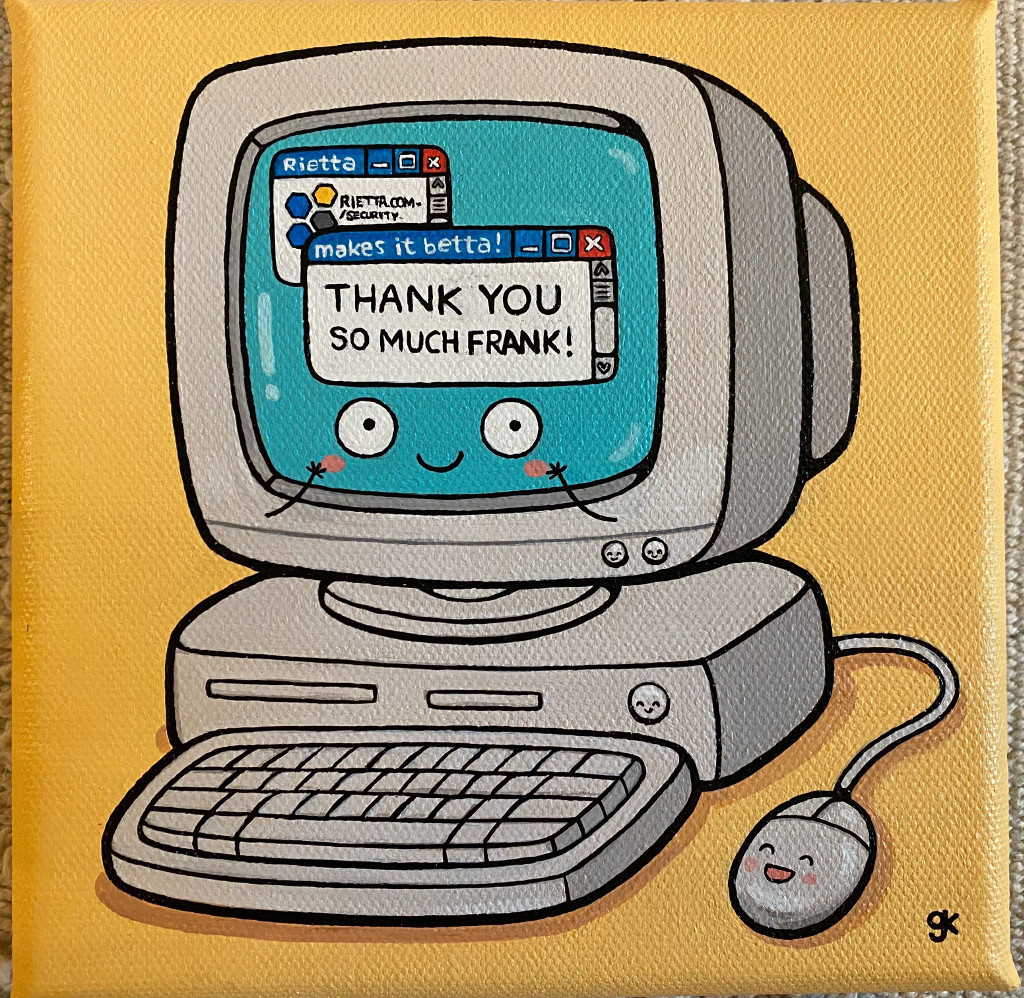 Joe Winter and C4 Atlanta commissioned Artist Gina Kirlew to paint this beautiful computer on canvas as a thank you for our volunteer consulting service for C4 Atlanta, a non-profit organization.
I'm very grateful for all of Rietta's clients. But must I must say that this is one of the most unique thank you notes that I've ever received and is something that will be cherished for many years to come.
Thank you Joe!